These are our favorite food links from around the web this week. We hope that you enjoy them too.
This DIY bread bag at Estefi Machado is a pretty freaking adorable way to bring a baguette to your next dinner party. (We used Google Translate to read it.)
The most powerful flu vaccine this year might just be your veggies.
Why we're missing so much in our attempt to make healthy eating choices.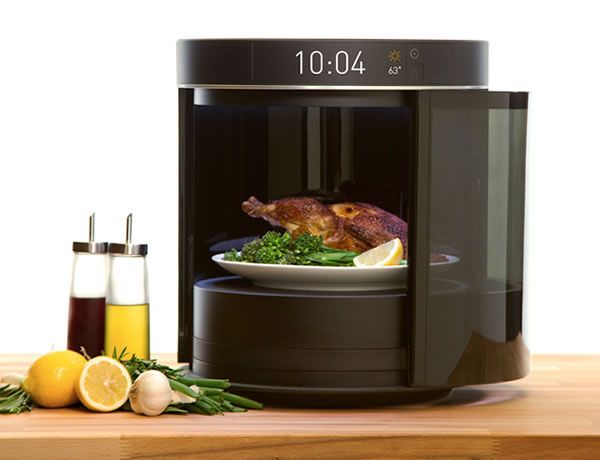 This device could be the end of the microwave. We're in.
Um, this high-tech coffee machine. That is all.
And speaking of super cool kitchen devices, check out these outrageous holiday gifts for cooks who have (or want) it all.
Whoa, this smart, simple solution for iron deficiencies worldwide is so cool…and so is their buy one, give one business model.
This (very expensive) tea bag looks like a goldfish swimming in your mug. Let's hope it tastes good. (h/t Mental Floss)
Through December 20, De'Longhi will donate 10% of its sales to Cookies for Kids Cancer. Yay!
Time to start your holiday shopping! Everyone loves a tasty gourmet food gift, and these creative finds will make even your fussiest friends drool.